Mauritius is a beautiful Island off the coast of Africa.
Have a look at all the Interesting Things to See & Do in Mauritius with Getyourguide.com – click here on this link
Need Holiday Accommodation in Mauritius ? Then go to the Booking.com link below for Great savings on holiday Accomodation & Hotels in Mauritius & all over the World. Good availability and great rates. Read hotel reviews and choose the best hotel deal for your stay.
Booking.com – to view beautiful Accommodation in Mauritius – click here
Tourist attractions in Mauritius
Discover the best tourist attractions in Mauritius Island

Discover Mauritius attractions
Discover Mauritius differently with the best travel attractions that includes the 7 colored earth of Chamarel, Casela Nature and Leisure Park, walking with Lions, swimming with Dolphins, Le Morne Brabant, Deers Island, Black River gorges and more.
Sea attractions
Morne Brabant
Majestic Le Morne Brabant mountain in the southwest of Mauritius, a historic relic of colonial times when slaves called "brown" fugitive slaves fled plantations of sugar to taste a fleeting freedom island, they preferred to suicide by jumping from the top of the mountain instead of returning to work in the fields. The site was declared as a World Heritage Site by UNESCO since July 6, 2008.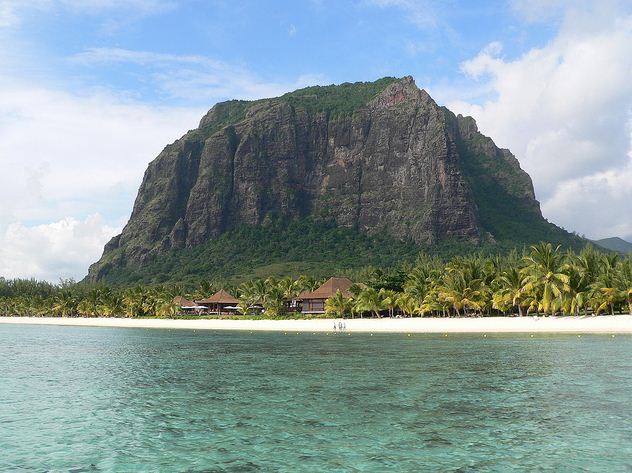 Swim with Dolphins in Mauritius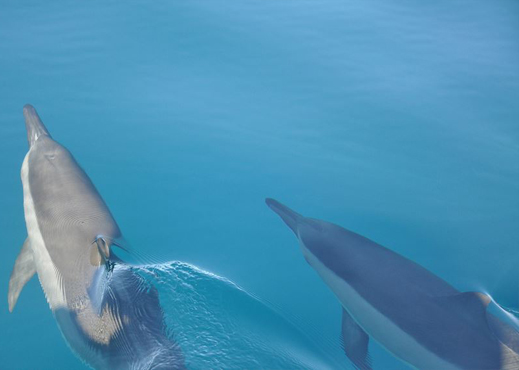 Mauritius Island is a place where you will be able to encounter the dolphins in a turquoise sea. Swimming with dolphin is one of the most popular tourist attraction offered on the west coast of Mauritius. Travelers from around the world dived in the indian ocean sea to watch those beautiful creatures in their natural habitat. This attraction is possible because of the supervision of professionals and tour operators. Swimming with the dolphins, is done in the respect of the dolphins environment and the preservation their living habits.
.
Whales Watching in Mauritius
The whale watching attraction is a unique opportunity to encounter one of the biggest and most amazing animals still alive in the sea realm. Watch this heavy weight creature moving with grace in a turquoise sea. Encountering whales, is an incredible experience. You will be able to see the gigantic whales so majestic and amazing at the same time. No matter how you see and feel this unique experience you will mostly feel humble and amazed by those gorgeous creatures who are a vestige of prehistorique time.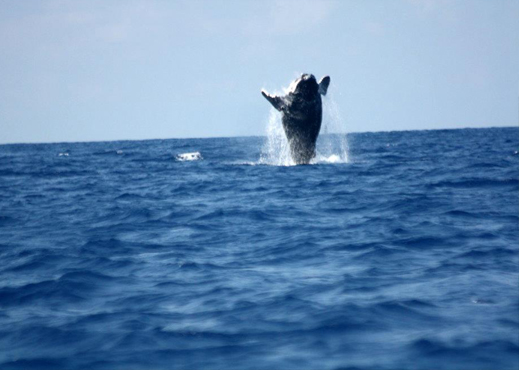 Humpback can be observed between July and November and the Sperm Whale can be observed all year round
Crystal Rock of Mauritius
Off the south west coast of Mauritius, about 200 meters from the shore, sits this rock in the middle of the ocean. The famous Crystal Rock of Mauritius a place where you can dive and rest on this beautiful wonder of nature.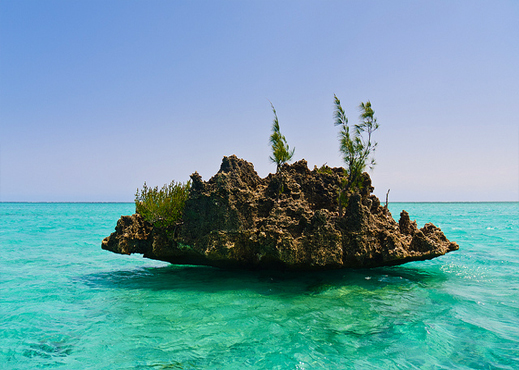 Ile aux Cerfs Mauritius most popular Islet
Small but beautiful Islet located on the east coast of Mauritius ile aux Cerfs have one of the most beautiful beaches of Mauritius. If at first the island was a real paradise preserved from tourism development it was later catch up by mass tourism and some infrastructure was incorporate in order to please a luxury customers like a golf course and restaurant. Nevertheless its still one of the best attraction in Mauritius, you can easily access to this gem surrounded by turquoise water by ferry from the coast of Trou d'eau douce, the beaches are crowded and water sports will be offered as soon as your toes will touch the white sands. You can walk freely on the island but some area are restricted, you will have the opportunity to relax on the beaches and enjoy your sunbathing without limits, be ready at noon because the last ferries leave the island at 16.00 pm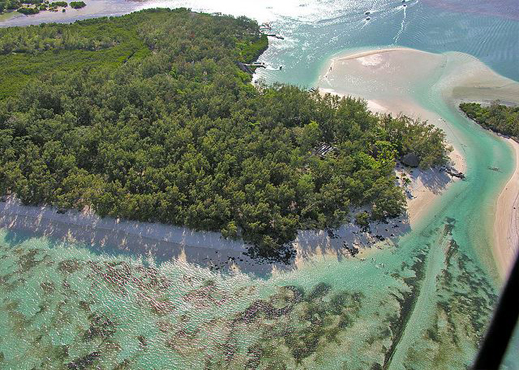 Undersea Walk in Grand Bay
Undersea walk is an excursion appropriate for people of all ages, walking underwater is done from 3 or 4 meters away from the lagoon by group of 16 people but only 8 people can get off the ship at the same time. The combinations of plunged are free and available when needed and diving boots are also provided. The total time of the tour is approximately an hour and a half. A team of five experienced and qualified instructors to help you at any time.

Blue Safari
Blue Safari submarines and sub-scooters trip in the north of Mauritius Grand bay, a unique opportunity to make your dream come true.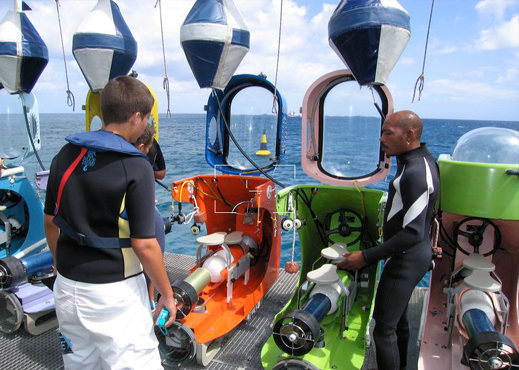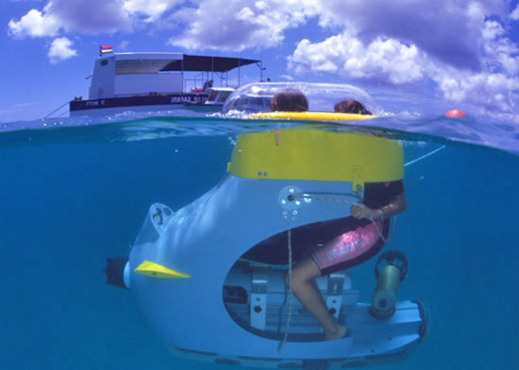 Sea kart Mauritius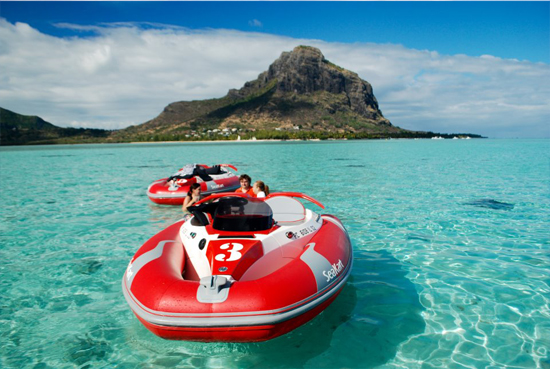 Discover the beauty of the Mauritius lagoons driving your own speed boat : the SEAKART in the west of Mauritius island

Air Attractions
Skydiving in Mauritius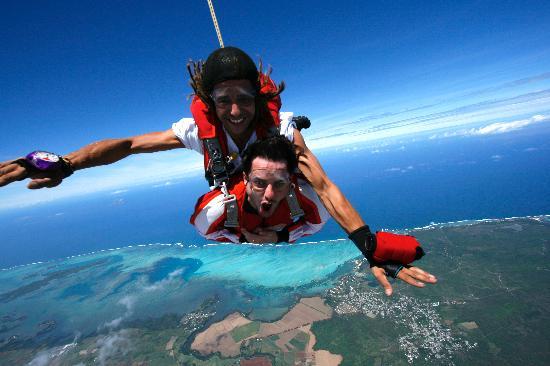 Experience skydiving in Mauritius Island
A Skydiving experience at 10,000ft skydive in Mauritius a paradise island. Enjoy Mauritius' most spectacular scenic flight and the most visually awesome Tandem Skydive you can ever imagine.
Island Wings
You will be aboard one of the two planes Island Wings Three routes are offered . First, "The Cardinal " " Cateau Vert " and " Kestrel ".Wings Mauritius Island also provides tailor-made itineraries .
Inland attractions
7 colored earth of Chamarel
Most unusual tourist attraction of the island the seven colored earth located at Chamarel, believed to result from the weathering of volcanic rocks. These undulating and vividly contrasted layers of earth are not far from the beautiful Chamarel waterfalls and Lakaze chamarel a gorgeous place to stay in Mauritius.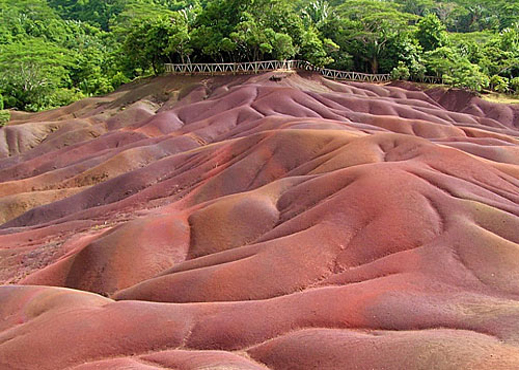 7 Colored Earth Chamarel
Chamarel Waterfall
Black River Gorges National Park

Black River Gorges National Park is located on the west of Mauritius. It covers an area of 67.54 km²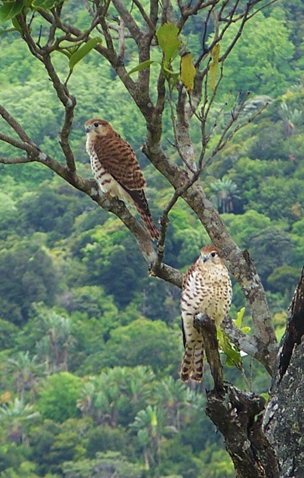 Mauritius kestrel
Casela Nature & Leisure Park Mauritius

Discover a park of 14 hectares which opened its doors in 1979 and today offers a home to 1,500 birds, lions, zebras, giant tortoises, monkeys, girafes, a tiger, and many other animals.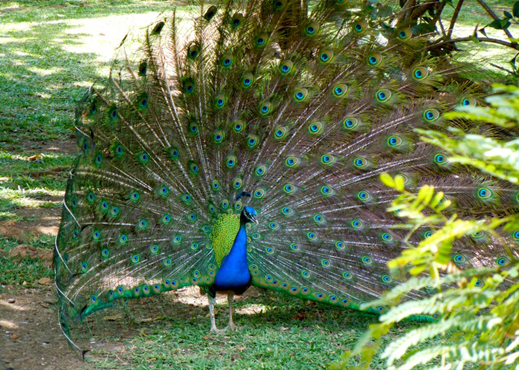 Vanilla Crocodile and tortoise Park
Enter the glittering forest and discover a lush tropical haven: find a variety of native and exotic plants. In this green where banana and palm trees and giant bamboos grow, more than a thousand Nile crocodiles are bred. During a guided tour, you will meet these animals in their breeding ponds, in perfect safety.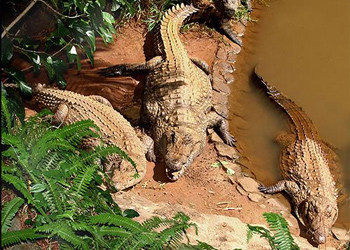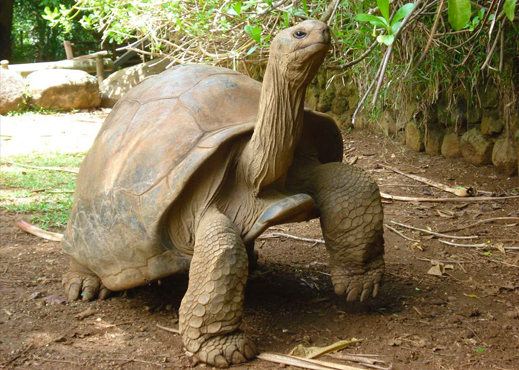 Field of the hunter (Anse Jonchee, Vieux Grand Port)
Situated in the south-east of the island, near Mahebourg, in the heart of abundant greenery, Le Domaine du Chasseur covers about 1,950 acres.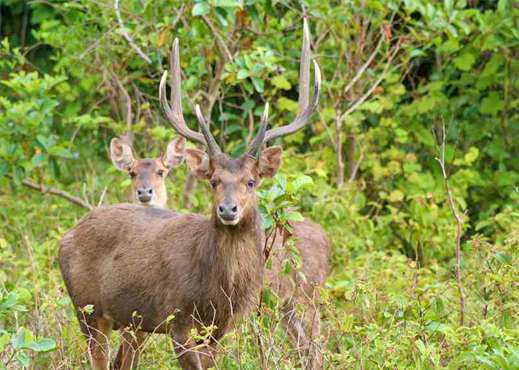 Domaine de l'Etoile
Domaine de l'Etoile a unique and natural land which submerges you at the core of a green, authentic and captivating Mauritius. Some excursions on foot by horse riding or Quad bikes are offered to visitors.

Le val nature park
2,800 hectares of preserve lands the Nature Park derives its name from the luxurious valley, at Cluny south east of the island in the Grand Port district. Isolated chimneys on the property are reminders of early sugar factories.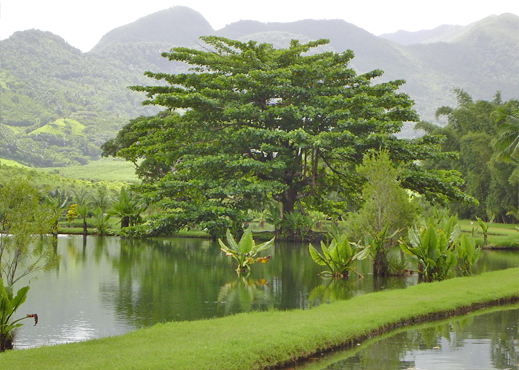 Mauritius Pamplemousses Botanical garden
The beautiful botanical garden near Port-Louis, is the botanical paradise of Mauritius. Its 25 acres contain botanical treasures priceless spice tree, ebony, teak, mahogany, balsa, sugarcane, mango, mangosteen, date palm, nutmeg …. Here the flat memory of Bougainville, Commerson's, and more of the aptly named French botanist Pierre Poivre, a former seminarian named steward of the island of France by Louis XV in 1767.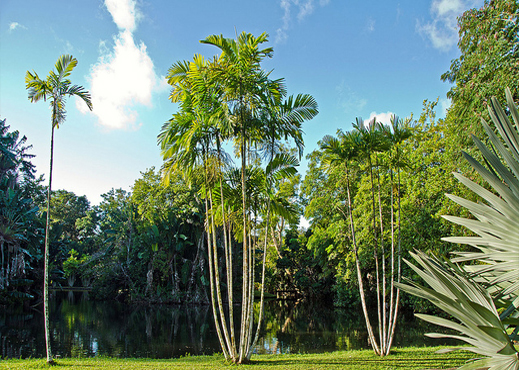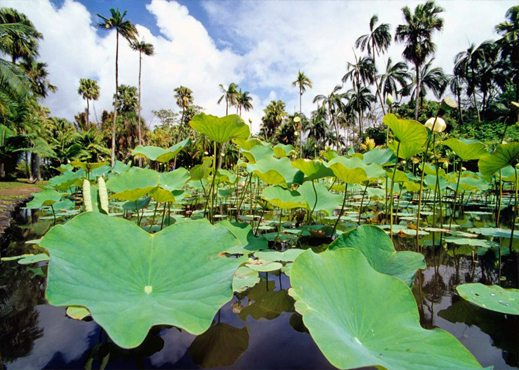 Bois Cheri tea factory in Mauritius
The area of ​​Bois Chéri: a must-see on the tea route. His factory produces more than half of Mauritian tea.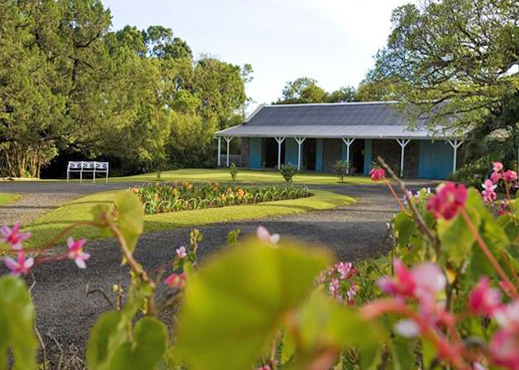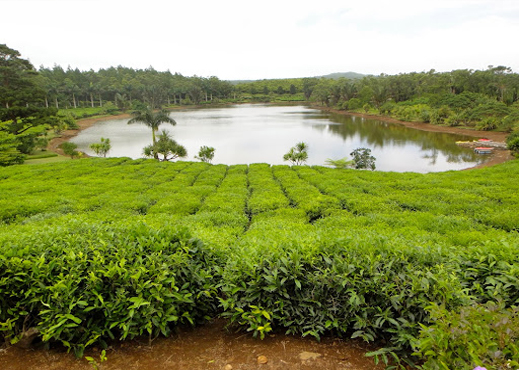 If you would like to book your Flights to Mauritius please click on our Travelstart link below to book your flights online with us.