Just because you can't leave your home,  doesn't mean you can't go on an adventure. Virtual reality has brought an extra edge to entertainment, and it's doing the same for travel. With that in mind, let's look at how VR travel can keep you going on more adventures from the comfort of your couch.
What is VR?
If you're asking "what is VR?", it stands for "virtual reality". Virtual reality is a well-known feature to video game players and movie enthusiasts. Virtual reality puts you inside the environment instead of simply watching from the outside! Your first time experiencing it may make you think you're actually in another world!
What is VR travel?
If virtual reality lets you dive into another world, why not let it take you across the world? There are many ways you can explore cities and attractions from the comfort of your own home with VR travel. Take a tour of a street in Paris or discover the treasures within a museum in Venice!
Let's take a look at some of the virtual reality applications you can use to keep the travel bug going.
Poly Tours
We invite you to view interesting places around the world, go on your Virtual Reality Travel Trip and Tour places and Tourist Sites, click on this link to be amazed by all the places that you can visit – Poly Tours
Google Arts & Culture
Do you want to explore incredible historic sites, fascinating museums, and iconic landmarks without leaving your home? You can with Google Arts & Culture. This feature from Google gives you access to content from more than 2,000 leading museums and archives who have partnered with the Google Cultural Institute. Discover the wonderful scenery at the Machu Picchu ruins in Peru. Enjoy the panoramic views across Ipanema Beach in Rio De Janeiro.
Some other collections that feature on Google Arts & Culture include:
Gemäldegalerie – Berlin, Germany
The State Tretyakov Gallery – Moscow, Russia
Museum of Art & Photography – Banglore, India
Inhotim Museum – Brumadinho, Brazil
Gwacheon National Science Museum – Gwacheon-si, South Korea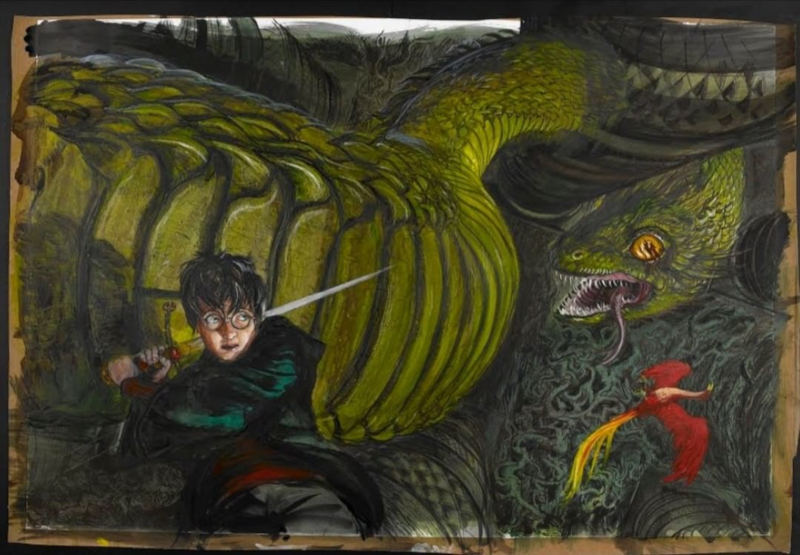 Photo credit: googleartsculture via Instagram
Travel may be limited right now, but discovering incredible experiences doesn't have to be. Check out GetYourGuide's upcoming online experiences: Click here
Boulevard
For more arts and culture, go with Boulevard. This leading developer company offers arts-based experiences shared through VR travel. These experiences include offerings of the Rubin Museum in New York, United States, and the Victoria & Albert Museum in London, England. The company is based in New York, Los Angeles and London, and consists of a group of seasoned curators, educators and engineers. They are passionate about delivering the highest quality of art, architecture and cultural experiences.
WATCH | Take a tour of these French museums without leaving your couch
Give streaming a break and explore some cool exhibitions and collections from France's major institutions and cultural monuments.
The exhibition on Pompeii was expected to open on March 25 at the Grand Palais in Paris.
If you're growing weary of endless hours of Netflix and online yoga classes, you might like to visit a museum without leaving your couch. France's major institutions and cultural monuments have pulled out all the stops during the current period of lockdown to present their exhibitions and collections on the web.
MUSEUM OF IMPRESSIONISM GIVERNY
How about a trip to Normandy? Google Arts & Culture provides a generous serving of what the region has to offer, and it is all ready for you to devour without changing out of your pyjamas. On the programme, there are several exhibitions, which, as you might expect, are focused on Impressionism, including one by contemporary Japanese artist Hiramatsu Reiji, who has reinterpreted Claude Monet's famous water lilies. Giverny Museums Impressionism
"POMPEII" AT THE GRAND PALAIS
Explore the exhibition that was set to open in the Grand Palais on March 25 from the comfort of your living room. To design this digital exhibition, the Réunion des Musées Nationaux teamed up with the Archeological Park of Pompeii and documentary maker, GEDEON Programmes. The result of this collaboration is a 3D reconstitution of the site. The curious can take a plunge into the fascinating world of ongoing excavations, the restoration of mosaics, or the 3D reconstitution of a house and garden.
WATCH | The Pompeii exhibition.
MUSEUMS OF THE CITY OF PARIS
Paris is also providing access to some 300,000 works via its website for the 17 museums belonging to the city. The works have been arranged in a dozen themed collections, among them "Paris during the Revolution," "Artists' Workshops" and "Sport and Women's Fashion, 1880-1939." Art from the French capital's museums is also on view via the YouTube and Dailymotion channels for the Museums of the City of Paris. If you are eager for a moment of calm in these troubled times, you might like to watch the video for the Musée de la Vie Romantique exhibition "Coeurs" ("Hearts"), which opened on Valentine's Day and is now closed.
THE PALACE OF VERSAILLES
The former residence of the kings of France has also presented an exciting free resource, the virtual visit "Versailles VR: the Palace is yours," which allows you to explore the Royal Apartments, and to examine paintings, sculptures and furniture from a multiplicity of angles.
WATCH | Take a tour of "Versailles".
THE MAISON EUROPÉENNE DE LA PHOTOGRAPHIE
Although the major Parisian photography space is currently closed, it remains accessible online. Aficionados of the discipline may be interested to browse the institution's Instagram and Facebook accounts, which are currently presenting unpublished works by artist Erwin Wurm, and also setting a number of creative challenges The Maison Europeenne de la Photographie.
Gala360
Enjoy unforgettable virtual reality tours with Gala360. You'll get the chance to see the world with professional 6k resolution, 360-degree photos and 5k 360-degree relaxation videos! Most of the tours are free. A small fee lets you unlock more. Take a tour around scenic villas, enchanting forests, picturesque parks and bustling markets. Indulge in a virtual walk through Villa del Colle del Cardinale in Tivoli, Denmark. Go on an adventure through the White Mountains National Forest in the United States. Treat yourself to the breathtaking sights at the ESO Paranal Observatory in Chile.
Virtual Safaris
Finally, if you miss experiencing the magic of wildlife and nature, then you can still satisfy that craving with WildEarth. This live wildlife broadcaster is passionate about connecting people with nature. During this time when you can't leave home, join the community of nature lovers to add an even greater sense of adventure to your staycation. Enjoy the chance to go on virtual safaris, spotting various animals in their natural habitats, including zebras, hyenas, elephants, lions and more!
At the moment "live safaris" and "virtual tourism" are buzz words and these kinds of innovations are going to be huge. "It could be a very long time before this industry recovers. Virtual tourism is going to be a huge part of the future."
They give us a sense of the outside, of the wisdom of nature, and they continue to inspire and urge us to dream. In a time when crazy is the new normal, that means a lot.
THE BIG 5 VIRTUAL SAFARIS
1. Wild Earth Drives take place in Djuma Game Reserve in the Sabi Sands Private Reserve as well as in &Beyond Ngala Private Reserve in the Timbavati, both adjacent to the Kruger National Park. They're live at 6am – 9am and 3.30pm – 6.30pm daily and really manage to create the feeling that you're on the vehicle too. Send questions via social media and the rangers will answer you there and then. See djuma.com/djuma-waterhole or wildearth.tv/safarilive.
2. Tintswalo Safari Lodge: Head guide Neil Jennings and regional manager Alistair Leuner film their daily drive in the Manyeleti Reserve in Mpumalanga, then edit the footage into a six- to eight-minute video and post it on social media. Find links to all their channels at tintswalo.com/safari.
A leopard spotted at Tintswalo Safari Lodge.
Image: Tintswalo.com
3. Shamwari Private Game Reserve's head ranger Andrew Kearney is doing a series of "lockdown" episodes, with highlights from his daily walks and drives, along with other titbits such as insights into life at the Eastern Cape reserve. Links to all their channels at shamwari.com.
4. Motswari Private Game Reserve in the Timbavati has two guides patrolling daily, and they film their drives and post highlights on Motswari on Instagram.
5. Singita Sabi Sand is live-streaming game drives by resident photographer and former guide Ross Couper twice daily on Facebook and Instagram. Their Instagram feed is also worth scrolling through for its phenomenal collection of photos from several lodges in Africa. Links to the channels are at singita.com
Stuck indoors? These five travel podcasts will take you on a trip
Physical travel is complicated for now thanks to Covid-19, but these podcasts can help satisfy your wanderlust. Pop on a travel podcast, close your eyes and imagine you're somewhere balmy and tropical.
1. FLIGHT OF FANCY
Travel journalist Ben Groundwater covers everything the intrepid traveller needs to know through engaging interviews with a host of experts and experienced travellers, from border crossings to making the best of well-trodden and overexposed travel experiences that still have something to offer.
2. THE THOUGHTFUL TRAVEL PODCAST
Travel-lover Amanda Kendle curates a selection of the best and most entertaining travel stories from a wide selection of fellow travel addicts. A warmly enthusiastic ode to the travel experience, delivered in good company and with plenty of humour and occasional thrills.
3. WOMEN WHO TRAVEL
Hosted by the editors of Condé Nast Traveler, this is a useful and engaging exploration of the challenges and rewards of travel for women. Full of stories, advice and answers to questions, it's a handy guide for anyone looking to expand their horizons.
4. DIRTBAG DIARIES
Whether you love the outdoors or just like listening to great stories about being outdoors, this podcast delivers on both counts. It's a series of tales about the ups, downs and wonders of outdoor adventure that's been a firm favourite since it started in 2007.
5. ON SHE GOES
Hosted by Call Your Girlfriend podcaster Aminatou Sow, this show is focused on giving advice to and sharing the stories of women of colour and their travel experiences. It's a necessary and useful podcast that manages to balance entertainment and information in an easy-to-digest and thoughtful package.
Google Street View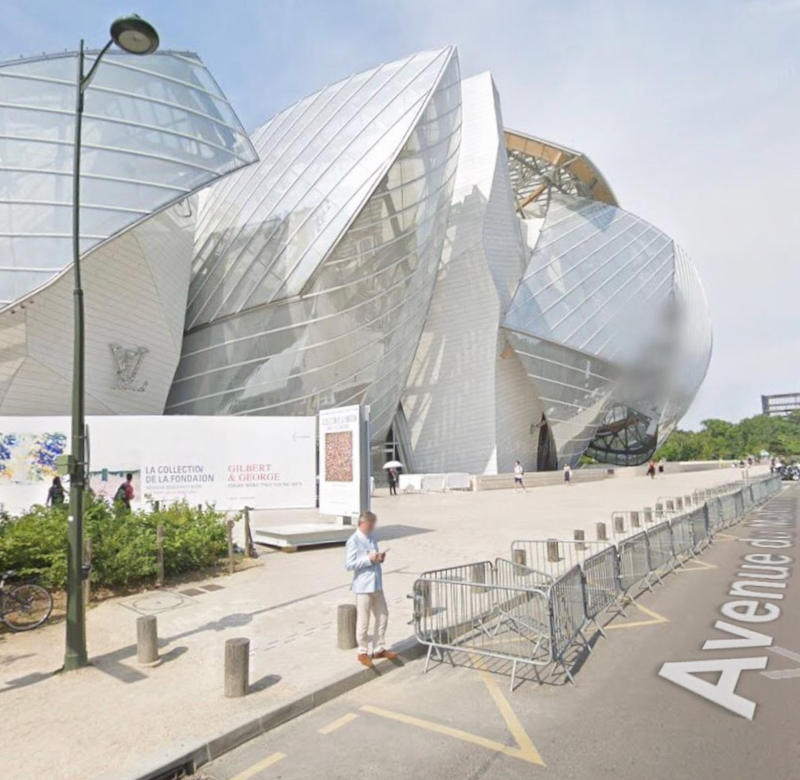 Photo credit: @markbessoudo via Instagram
Google Street View is a virtual display of our surroundings. This display is made up of millions of panoramic images on Google Maps. The content comes from two sources – Google and us, the contributors. With our combined efforts, we enable everyone all over the world to explore the world via VR travel. Treat yourself to the panorama on offer in Turkey or witness the stunning landscapes of Canada.
Google Earth VR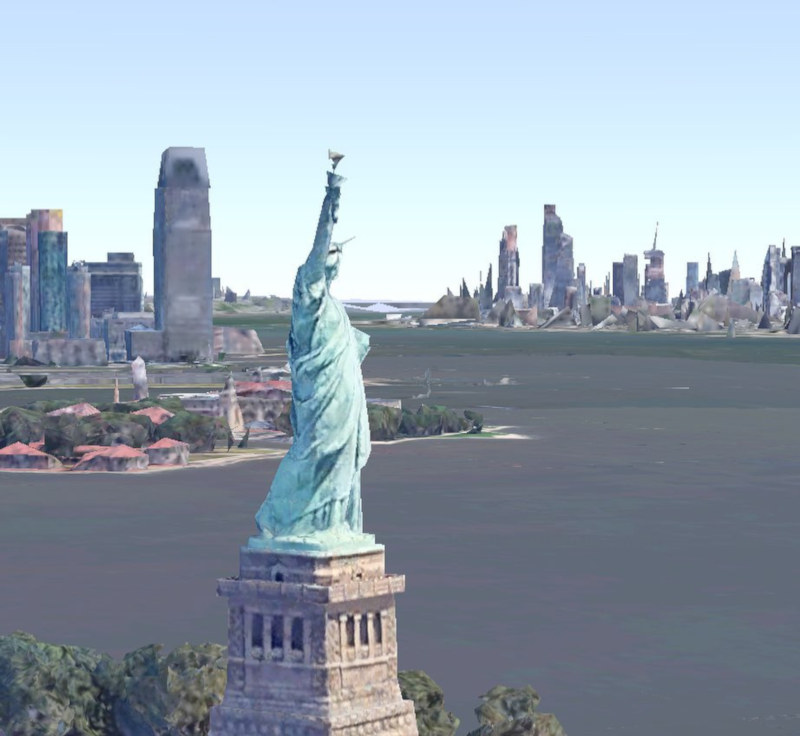 Photo credit: @googleearth3d via Instagram
If you want to take all this a step further, visit Google Earth for free and experience the world in true virtual reality! With one of the ultimate ways to enjoy VR travel, walk the streets of distant destinations like Thailand, or fly over the Grand Canyon. Google Earth VR can be used on PCs with Windows 7 SP1, Windows 8.1 or later, Windows 10 and upwards. It gets even better with headsets like the HTC Vive and Oculus Rift.
NASA SLS VR Experience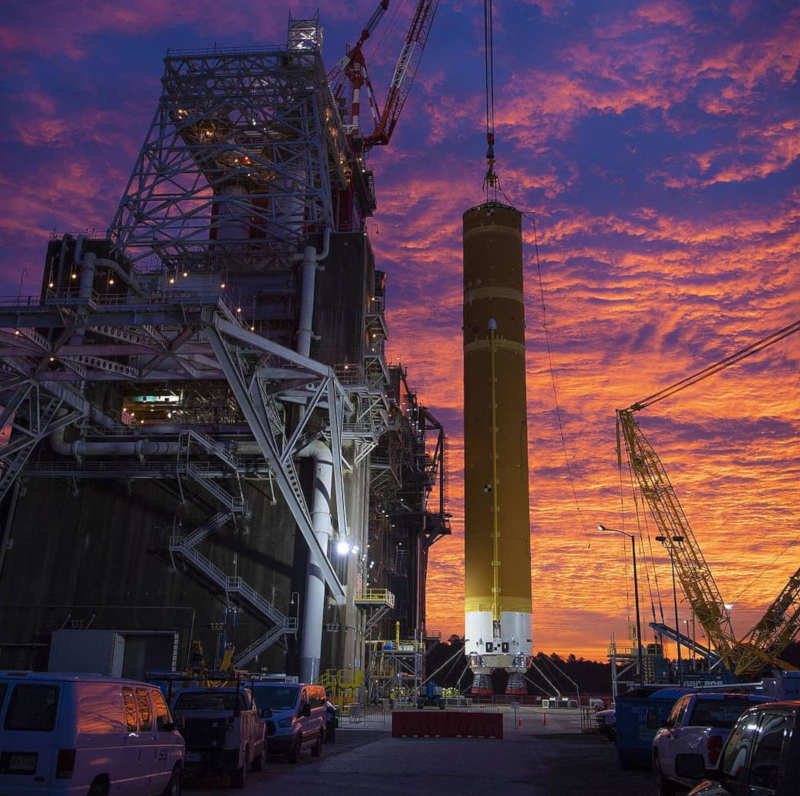 Photo credit: @cumulocientifico_cc via Instagram
Would you be interested in the excitement of standing on the launch pad beneath NASA's huge new rocket, the Space Launch System? You can with NASA SLS VR Experience. This is a free virtual reality software program that's available for anyone with an Oculus Rift. You'll be able to discover the amazing scale of the SLS (Space Launch System) and explore the rocket from multiple angles. You can even sit in the cockpit during pre-launch activities to see what it's like to be an astronaut inside the Orion spacecraft. Take VR travel to another level with the NASA SLS VR Experience.
Tour Creator
Feeling creative? Then you should start using Tour Creator, courtesy of Google. This tool lets you build immersive, 360-degree tours from the comfort of your computer. How does it work? Use your own 360-degree images or find one on Google Street View. Find points of interest to add that viewers can explore. Add rich 2-dimensional images so viewers can discover more detail. Visit the Tour Creator page to see examples of what you can create.
---
Are your travel plans affected by the coronavirus pandemic? Stay up to date on the latest airline policies and travel alerts.
---
Remember to stay safe indoors for now so you can enjoy the thrill of travelling later.
We invite you to view our "Flights – Travelstart" page to find out more about Airlines & Travel, changing Travel dates in lockdown